I thought it'd be interesting to see what everybody's shutter count is!
Take a new photo (in RAW) on your D-SLR, go to
http://www.camerashuttercount.com/
and upload it and then post the result!
(if you don't have another method of finding out the shutter count)
It'd be good if you can give an approximate date you started using the camera too.
Here are my results: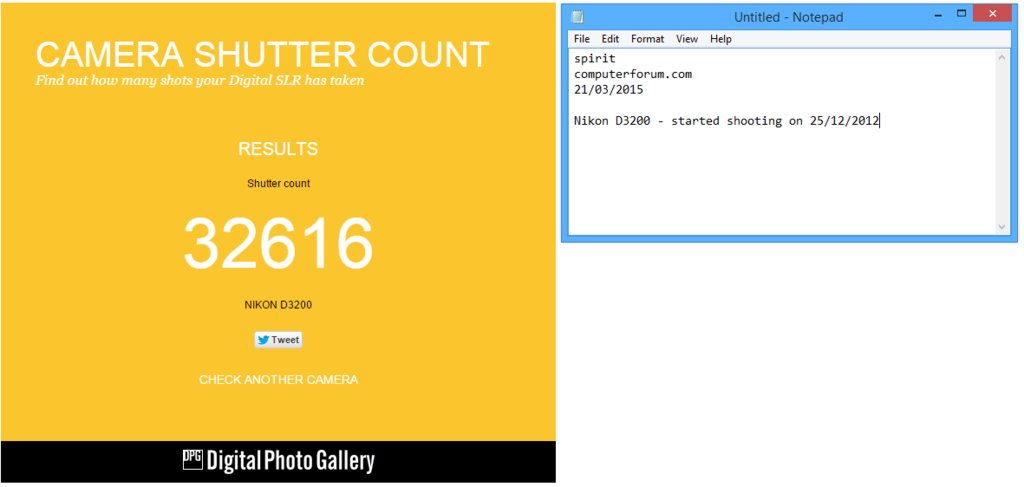 Nikon D3200 - got it on December 25th 2012 (so about 2 years and 3 months old).
Last edited: