Howdy all, I've got a motherboard/ram issue here. I'll try to be clear. Let me know if you need more input.
I just upgraded my pc with new
mobo (Asrock B550 Pro4 (bios flashed to latest))
,
cpu (Ryzen 5600x)
and
ram (16gb (2x8gb) @ 3200)
. Upon completion it wouldn't boot. The pc had power and would turn on, but not boot up. After dinking around and looking for info online, I took out the B2 stick of ram and left in the A2, and it booted right up. So at first I thought the stick of ram that I had in B2 was doa. To be sure, I used each stick of ram in each dimm slot one at a time. I found that both sticks work by themselves in A1 and A2 dimms, but neither of them work in B1 or B2 dimms. Both sticks are both recognized in A1 and A2 together. So, ram in the A's work and boot fine, but if in the B's the pc won't boot at all.
I also read that sometimes dimms could have issues if the cpu had bent pins. I pulled the cpu out and double checked. No signs of bent/broken/missing pins.
So, I've currently got both sticks of ram installed in A1 and A2. It seems to be working.
1. Should I RMA the motherboard because it's defective? I don't currently need the B dimm slots, but if I end up wanting to use them in the future, I won't be able to.
Also, weird issue about dual channel...
2. My bios shows the 16gb of ram. Task manager shows 16gb of ram. CPU-Z shows 16gb of ram. BUT CPU-Z also says it's single channel though. ‍ (photos attached)
I've updated all known drivers. What are the odds that this board's B dimms are shot? Is it something I'm just not thinking of?
Thanks for any help/ideas.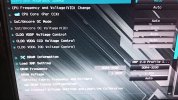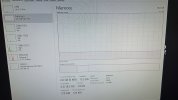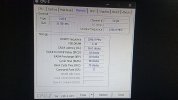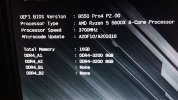 Last edited: