I have an old Compaq case lying around, and I've got some great ideas...
Ok, sere here's what I want to do;
Stick two Green 80mm LED fans behind this vent here. Can you think of anyway that I can make the vents bigger?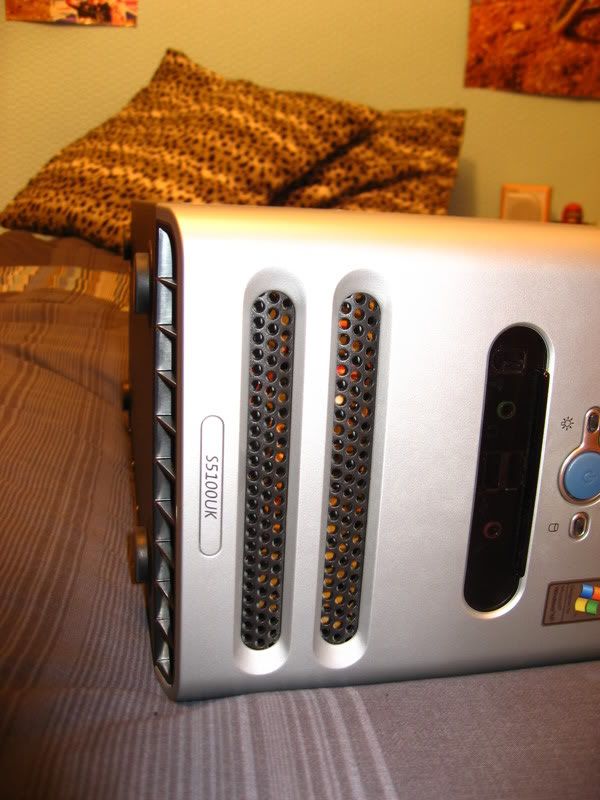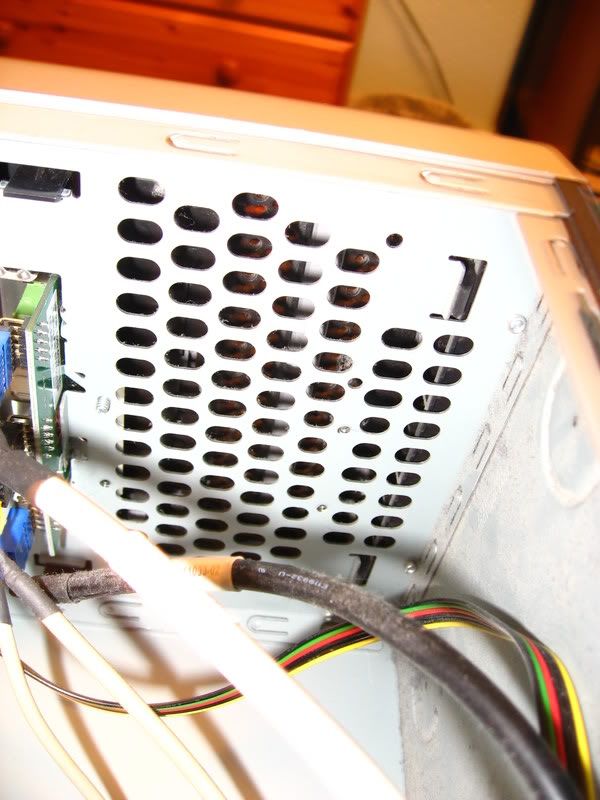 Have plenty of room inside and maybe stick an Antec Earthwatts 380watt PSU in there... With an ATI Radeon X850 Pro. I just need a socket A CPU!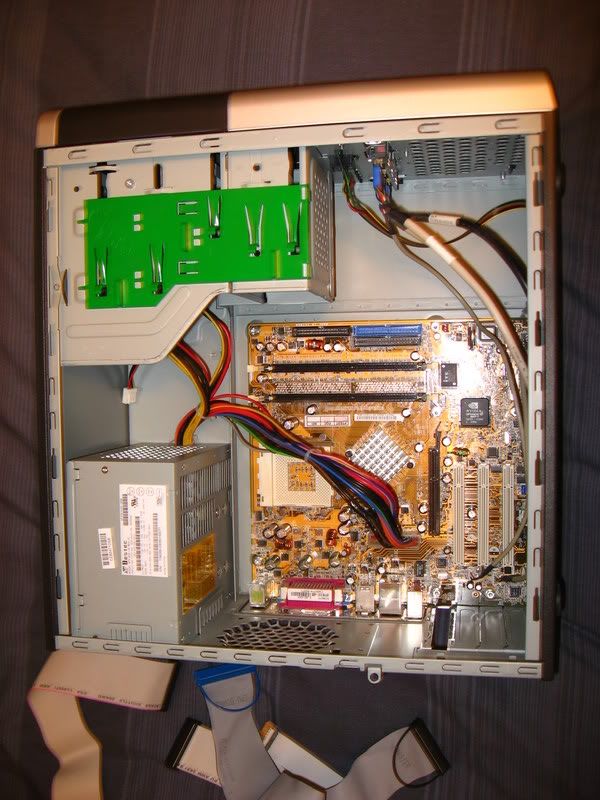 Remove the rear vent and stick a new one on there;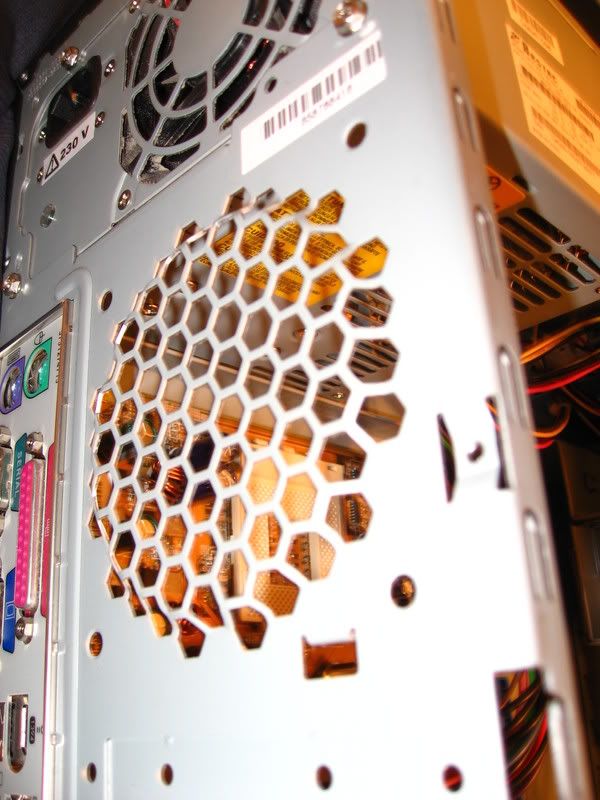 Add a 120mm Green LED fan up at the top
Maybe stick a 15cm Green Cathode in there, to shine out the bottom.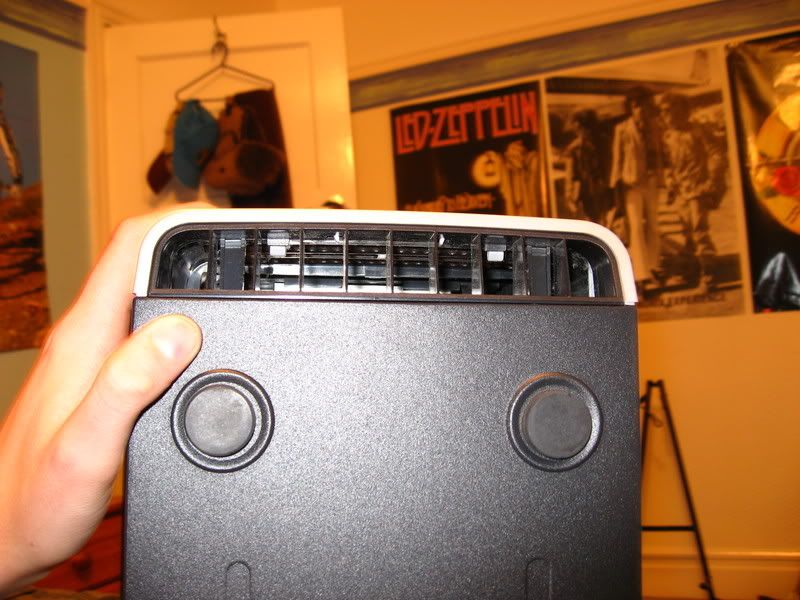 Leave the bottom grill, (Sand the compaq writing off?) add some more grills. Spray Yellow, and put some 'Biohazard' tape on, with the green lights, I think it'll look awesome.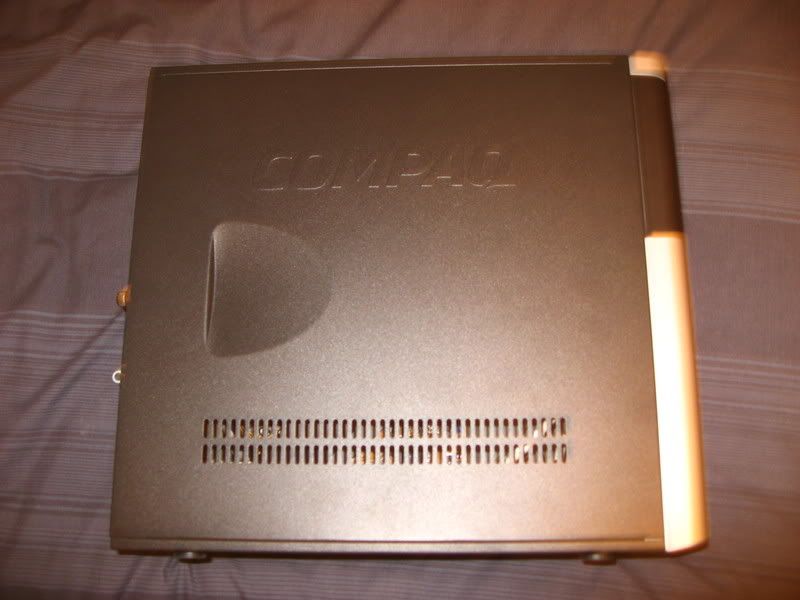 Spray the front yellow, any other suggestions?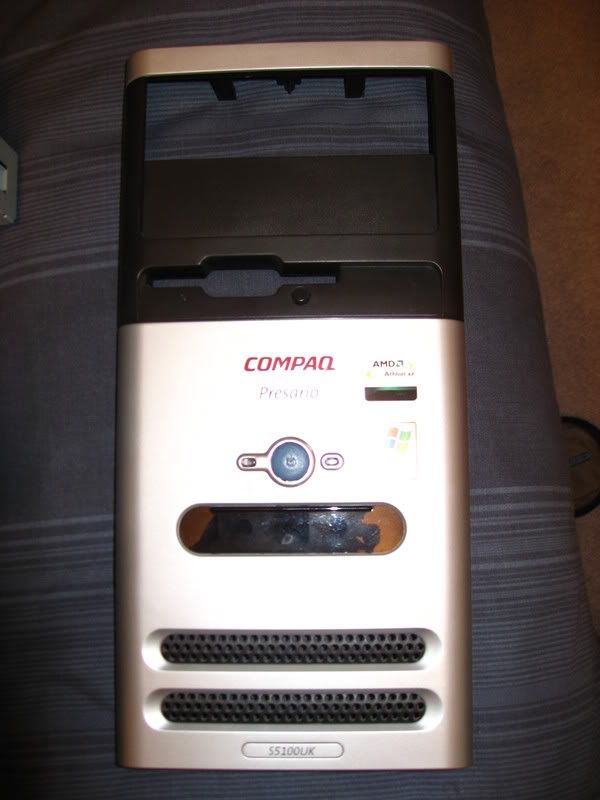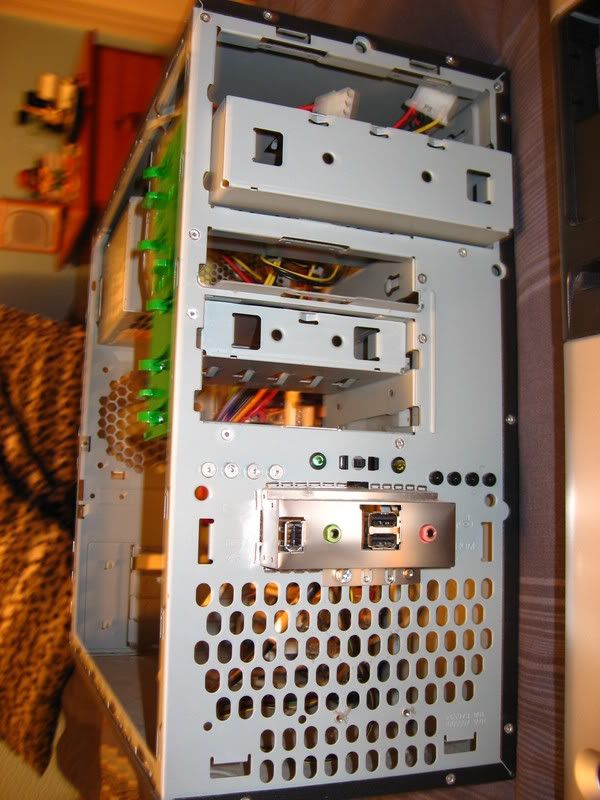 --------------------------------------------
ANY OTHER IDEAS OR TIPS WOULD BE GREATLY APPRECIATED!