Project :: Dark Water
I knew that I wanted a watercooled Chieftec case ever since I first became involved in building and modding computers (2 or so years ago) but I could never convince my parents to get me one. Then, last summer (2005) I got a job at my local golf course and started making proper money, I decided to under go the challenge.
Over the past year or so, I've found it increasingly harder to order Chieftec cases from inside the UK, then one night last week, while searching on Froogle, I found a fairly cheap stockist, Specialtech. I quickly annoyed my mum until she said yes to order it, and it arrived this morning-
The Main Hardware / Water-cooling Parts are all from my Wavemaster Project (with 2 Pumps and an Extra 120mm radiator, but I've put that in hold for now. The First few stages are much like Leeum's Case, removing various parts and fan covers, but eventually, I hope it will look very nice- The main colour schemes are black, very dark grey and bark Blue, and there will be lots of acrylic (Custom Laser Cut with a CAD Machine).
Now…back to the Case..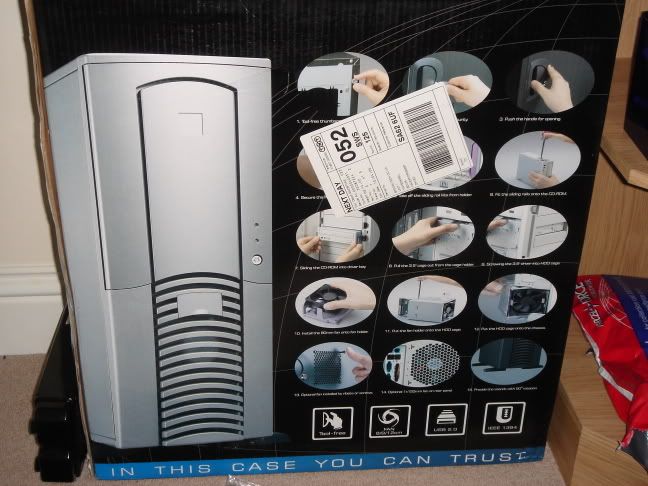 Nice Box, and the instructions are on the side.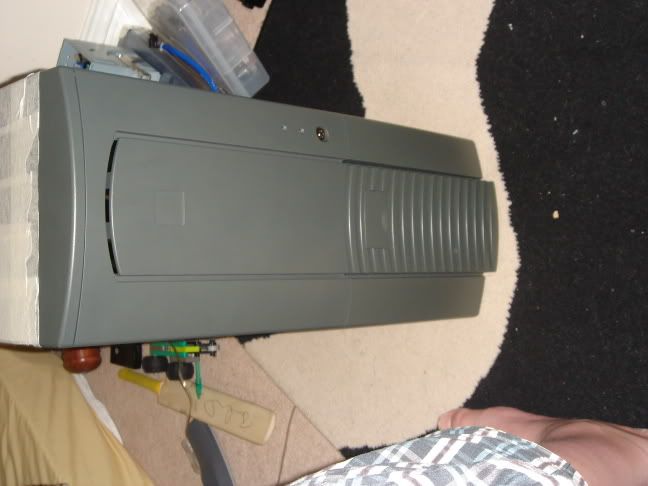 Rather wonky photo of front- Notice small flip up USB cover- to be replaced with small temperature read-out.