Second part of the update... :naughty: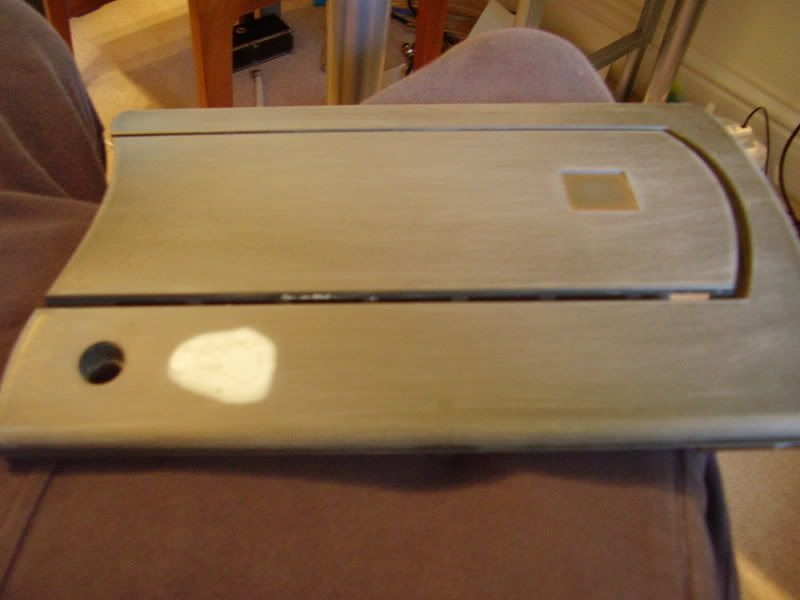 I finished off sanding the front door with first 400 Grit, then 1000 Grit Wet-and-Dry
everything will be black on the bezel, and the white bondo is actually as flat as the bezel even thought it doesn't look like it. It just need some painting and acrylic....
I think its easiest to plumb with the Res at the top, and also makes filling easier while the roof is off...
I drilled 2 x 4mm holes in the base, and then filed them off. Its mounted with M4 x 20 Bolts with a nut on each, and a bit of 3mm neoprean underneath it....
It looks quite nice on the bottom with only two small bolts..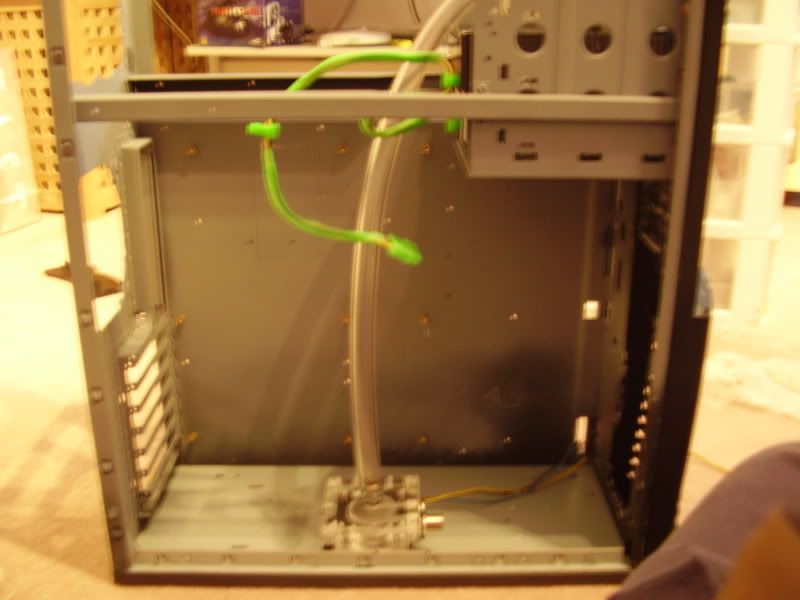 I started plumbing the loop with 1/2" ID (about 3/4" OD!!!!) tubing. I also wanted it to have a smooth curve down into the inlet of the pump..
Because of the Hex nuts on the Repack 5.25" Res, i had to dremel out 3 bits from the door..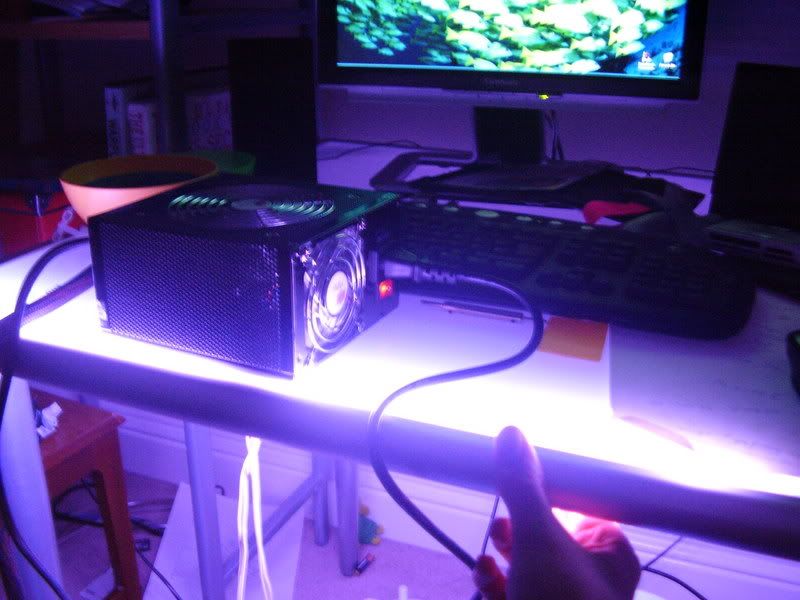 (under the glass bit of my desk, looks cool!)
I also tested the Cold Cathodes. They are Hiper Purple ones, but i may swap them for proper UV ones....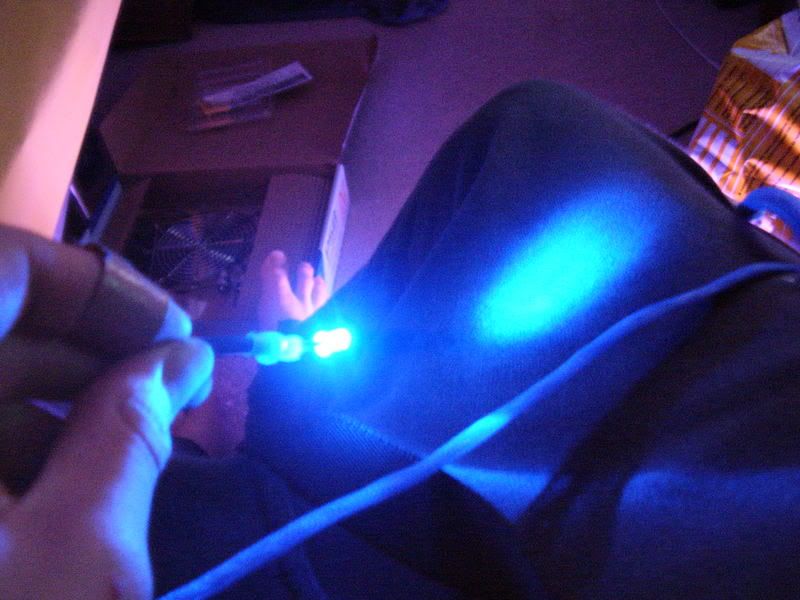 LED testing for the CPU block and the Pump. I'll tryt and pick up some that are the same colour as the CC's if i decide to keep them...